Sunday my friends and me attended a cool event in San Benedetto about Japanese fashions and music, we organized a little fashion walk with different Japanese fashions and we explained to people the main features of them. The light was really bad with so many neon lights and also it was hard for my boyfriend to make pictures with so many people, but I hope you like them anyway! Firstly I show you my pastel goth outfit: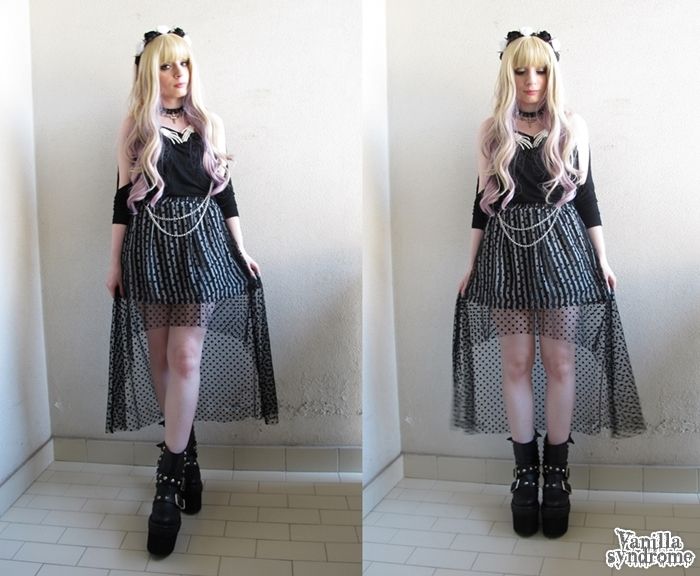 Headband
Lockshop – Choker Ghost of Harlem – Necklace Kreepsville – T-shirt Pimkie – Skirt Listen Flavor – Boots Glad News
After a whole night with this shoes I understood they are the most comfy high shoes in the world, I think I will sell my organs for Glad News shoes eheh.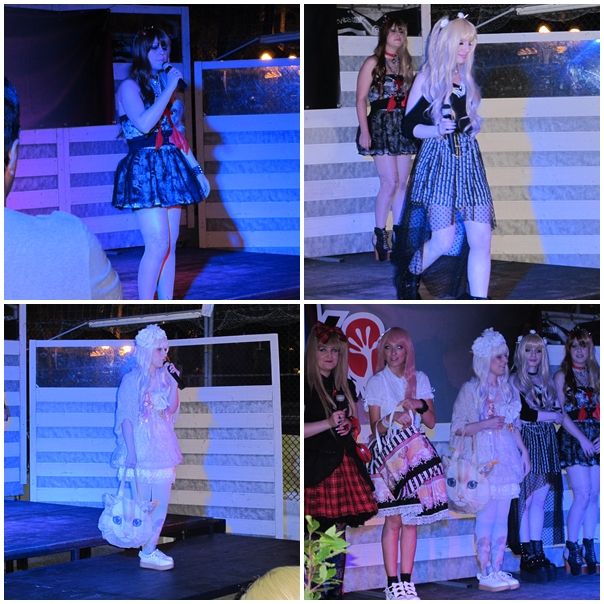 I made a collage of some pictures because I don't want to make this post super heavy ahah
We also had the chance to organize a little market and sell some of our things, as I thought I sold only one thing, but it's better than nothing ahahah.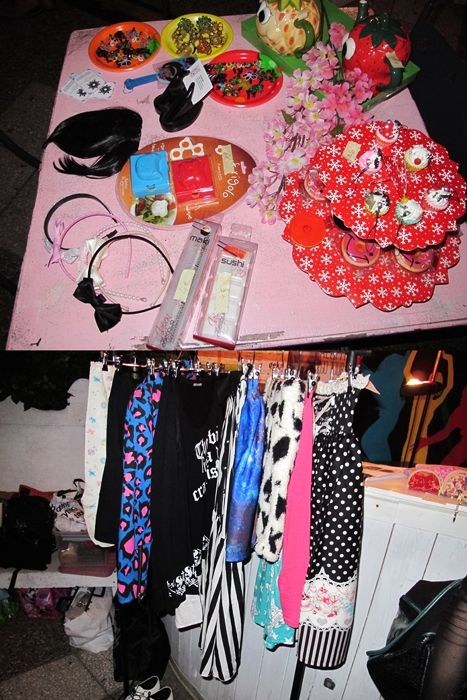 Then there was the exhibition of Ryo Fujimoto, a Japanese dj, I don't like this kind of music (you know I'm a big fan of metal/depressive/gothic) but I didn't dislike his music, it was really special and he was also very kind! We also asked him a picture:
Unluckily I haven't a picture with all the people who joined our little fashion parade because one girl went home really early.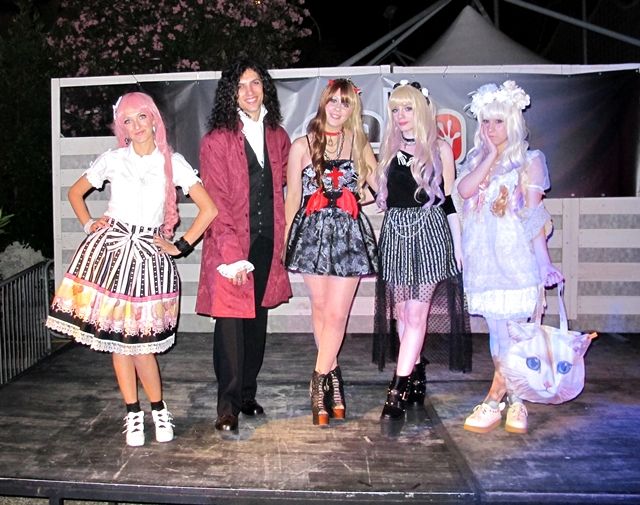 I was really tired after this event but it was fun! I always hope there will be more Japanese themed events in our region (or Italy in general), I hope you enjoy this post and for the last a little Vine video about the evening and a little scorch of our stands!