Review: Graveyard Rose Shop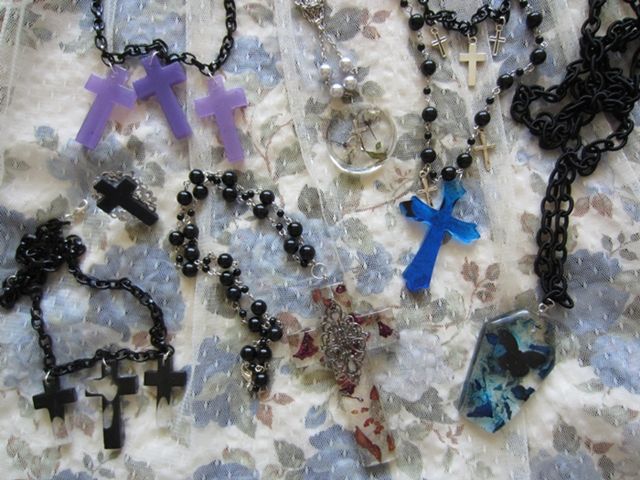 A big order from the new gothic shop Graveyard Rose
arrived
today, I bought for me two necklaces, the rest are orders from my friends! The shop is managed by two talented girls, I hope you buy from them 'cause the things are amazing! I bought the first necklace to coordinate my Tulle Rose Moitiè and I think it's perfect to go with it, it's gothic but still really elegant.
Near the gothic project, Leira (one of the two artists) created a pastel goth inspired collection but all things are on request so you can choose how your things will be :D! I ordered a necklace with three medium crosses in lilac, isn't it cute? I really like it!
The girls are kind and helpful, they answer all your questions in few time! The shipping is fast (according to the time to make the accessories)

and all the things were packed really well in little boxes! I definitely recommend them, the quality is very good and the prices are fair!