Finally I had the chance to go for dinner to Harry Potter pub after 3 months! The pub is a nearby city in a special mall called Parco Arcobaleno, it's peculiarity is that it is all outdoor with a lot of different stores!
The pub is located in an area dedicated to catering, you can find Ice Age ice cream shop, pizzerias, restaurants and some local food shops!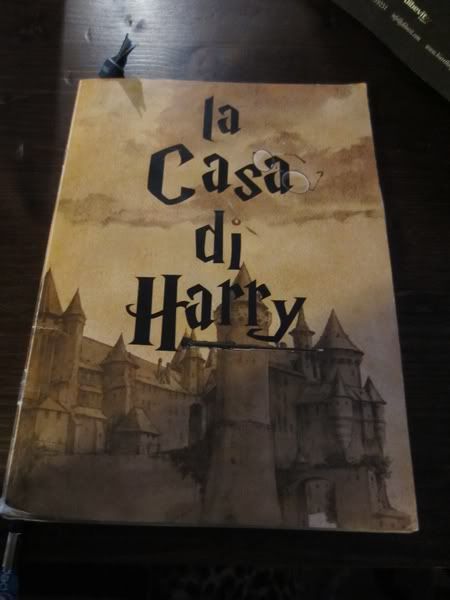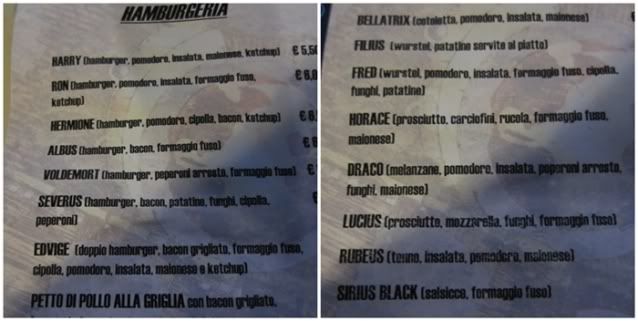 All the Hamburger section was dedicated to Harry Potter characters!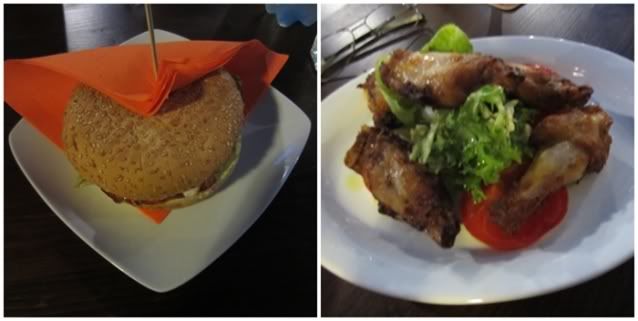 I choose Harry hamburger and it was delicious! I don't like trash food like Mc Donald (or similar)but there the quality was really high! Meat and sandwich were really soft and yummy, nothing similar to the most famous fast food hamburgers, my boyfriend took paprika fried chicken, I tasted it and it was delicious too! We decided we will return there for dinner asap, maybe after a Laser Wars match ahah!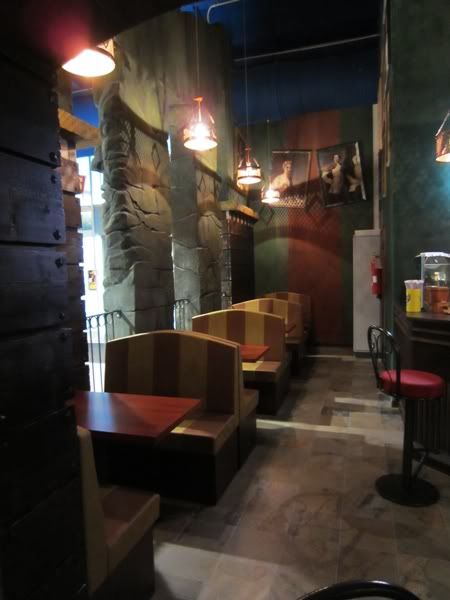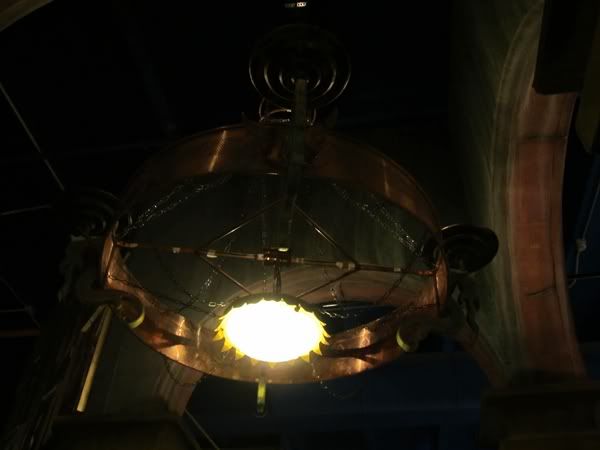 We went

for shopping as well, I didn't find anything I like for the hot season, I think I need to order online some floral dresses for this summer but I bought a bag I wanted for long time for a very cheap price eheh!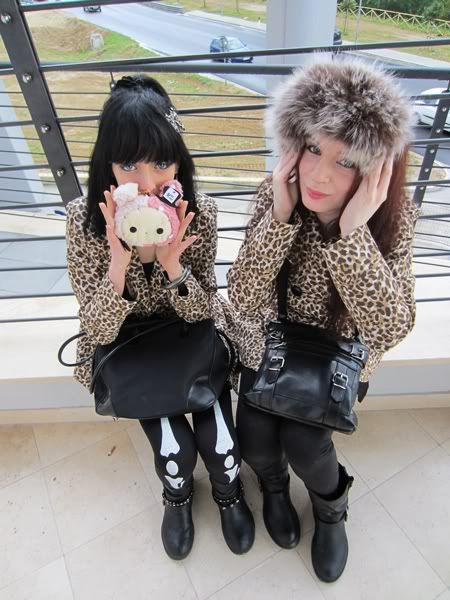 My friend Sarah and me twinned with our new leopard trench (stupid picture as well), it was funny and a lot of children were upset ahah, sometimes they said "Mom, mom! Look at these two girls, they have the some jacket!", it was kinda hilarious.
Our little shopping! We bought the same bag, mine is the brown one!
When I was at home I started watching Mawaru Penguindrum with my boyfriend with a huge cup of green tea and with these lovely cookies Sarah made for me *_* isn't she lovely?