Sorry for my absence, I studied hard for the English literature exam

these days (and there were also very bad events), if all the things will go good I'll have some free time after my exam next week, but I need to re-start studying 'cause I have other two big summer exams…depression is over 9000!
I promised to buy less in these months…but I bought a lot of things anyway ahah but now I started to save up for all the summer so it will be the last big haul post for the next months! I hope you enjoy it :) I really love see what you buy!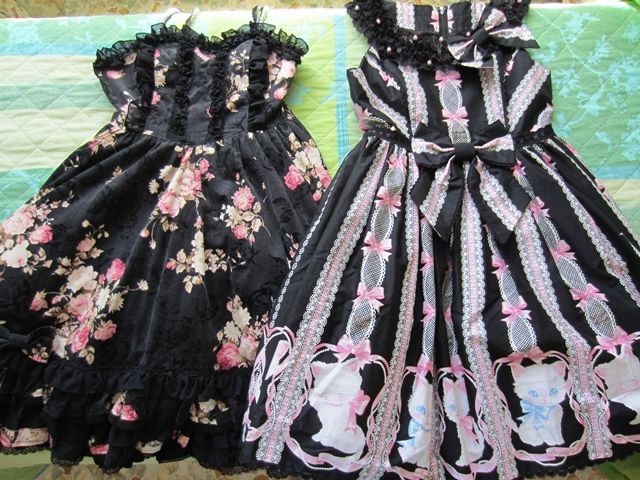 I bought two lolita dresses, Classical Rose and Vanilla chan both from Angelic pretty, you already know it ( I wrote about them in the past posts) but I wanted to share it in April/May haul post! Vanilla chan was a present from my boyfriend, I'll make a post about the details and the print in the next days!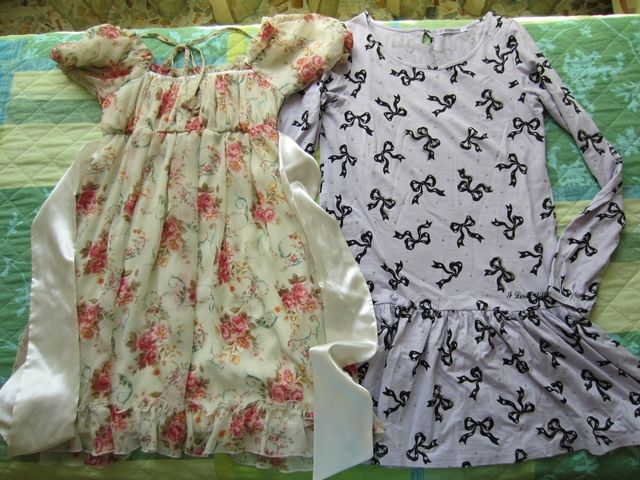 Uniqlo x Milk ribbon lilac dress, I fell in love since the first time I saw it and when I finally found it for a really cheap price I was so happy! Then I also bought a floral Liz Lisa dress from a girl in my community, I really like sweet and hime gyaru, also I didn't wear gyaru style ahah but I think the dresses are perfect for summer time!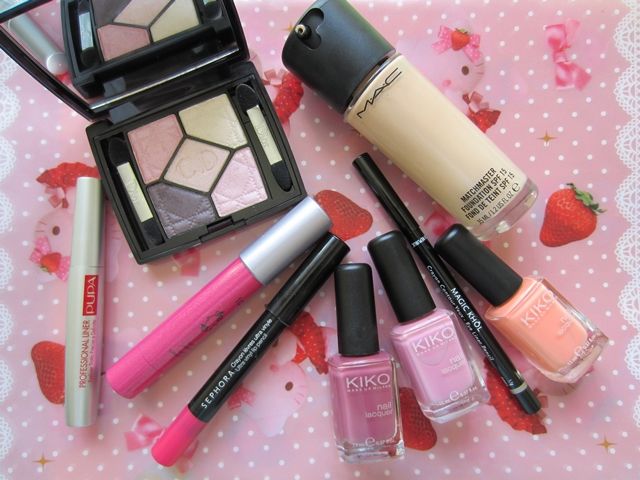 Some make up, as usual if you want to know something about these products let me know, I'm always really glad to write reviews :D
Dior 5 couleurs 834 Rose Porcelain, Tarte lip surgence, Sephora lipstick pencil, Pupa professional liner, Givenchy eyeliner, Mac Matchmaster 1.0, Kiko nail polishes 317, 377 and 359 (it was a present from my friend Sarah *_*)
Monomania crosses necklaces, I love love love them! There were problems with the Monomania website, my shopping service lost a lot of time with them 'cause a lot of color were sold out, but you couldn't see it on their website….Mine is the white one, the red one is the birthday present for my dear friend Chiara!
Leopard trench from Tally Wejil (another present from my boyfriend), h&m striped skirt and Bershka ripped shorts! Brown sachel bag, I really like that kind of bag, I think they're very cute with classic lolita and mori inspired outfits! I also received this big cases set from Carpisa as a present, they're perfect for make up and travels, now I don't need to buy cases for the rest of my life ahah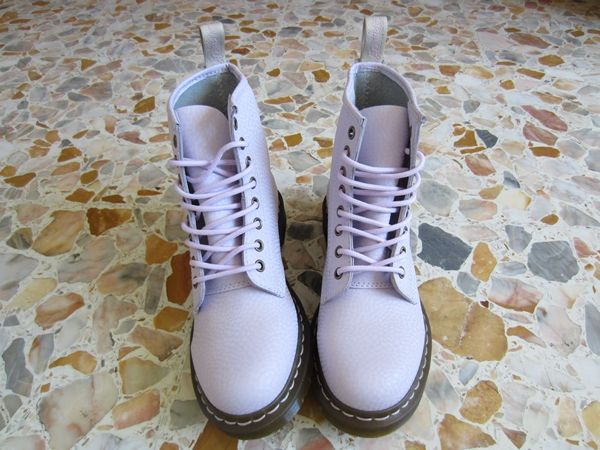 Lastly my new lovely Dr Martens!
It's all for my haul post! I also bought some accessories from the new gothic shop Graveyard Rose (check it!) but I still waiting to receive the items :D I will make a review when I'll have all the things in my hands!