Today I received my last Celga parcel, I bought very different items this time 'cause I usually buy lolita things :P I hope you like them!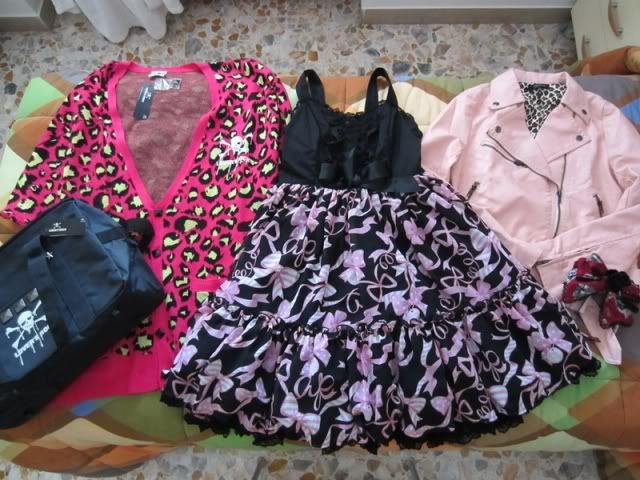 - Super lovers school bag, I really need a big bag for everyday and casual style and this is perfect for my needs, it's so big and cute!
- Super lovers school cardigan, I fell in love with it, it's so damn comfy and really cute! I hope to find the blue version in the future 'cause it's too lovely!
- Angelic pretty Wrapping Ribbon black jsk, I love this print because it's sweet but still elegant, it's all in chiffon and really puffy!
- Pink rider jacket, I don't know the brand, I bought it on mbok and I'm bit disapointed about the color...in the auction picture it was more pastel then in reality!
- Vampire Forest headbow, this is my first print headbow XD ahah I found it for a really cheap price so I decided to take it!