I would like to share the beautiful presents I received for my birthday, sorry if I made this post so late ahah (it's time to make a Christmas presents post too!) As you know my dad bought me a new camera, my mother tulle rose op and my boyfriend holy queen skirt (lots of months ago).
My mother gave me other presents, two new lipsticks and a gorgeous little palette (she is always really nice and kind)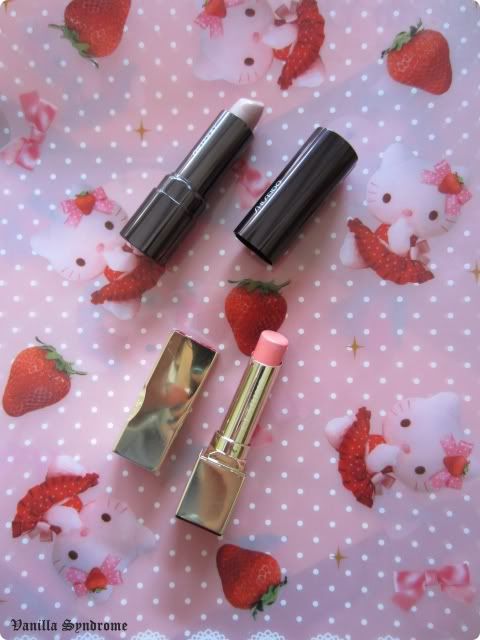 RS 701 from Shiseido, a gorgeous nude shade, it's my first nude lipstick and I feel a bit strange with it, my mother told me it suits me well but I'm always very anxious! The second is 115 (Rosy Coral) from the set Rouge prodige from Clarins, a cute soft pink with little gold glitter, it's really fine and delicate, perfect for everyday!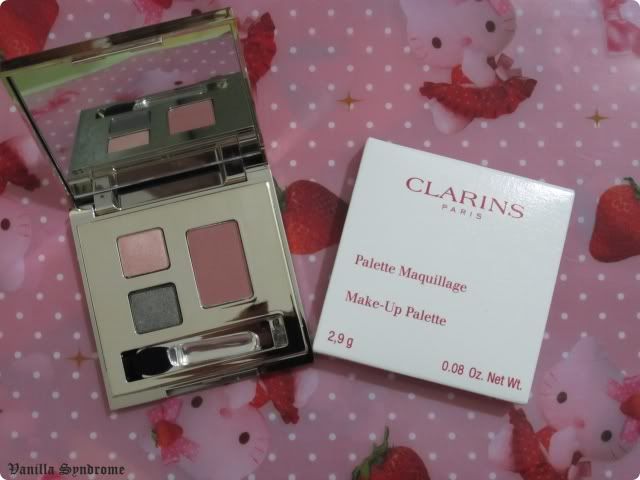 The palette is from Clarins, there are two eye shadows (green and golden pink) and a blush ( dark pink, really natural). It's a good palette for travel and I can carry it with me in my bag!
My dear friend Chiara bought for me my favorite MmM socks (they were in my Lolita wish list since the release!), she is so nice and I'm so touched ._. thank you again sweetie, you made my day!
My Lolita friends bought for me a lot of presents! I'm so happy *_*
- Leopard scarf with pon pon (pure love, you know I'm a leopard lover)
- Pink ribbon bangle and leopard ribbon ring
- White bracelet with a pink rose (perfect for all my sweet outfits with roses accessories!)
- Dior palette Smoky Prêt-à-porter color 291 (I'll make a review asap!)
The dear Elisa gave me a beautiful phone strap from her brand Cute can Kill and a cute broche (you can see them in the previous picture!), she is always so kind and sweet! You MUST buy the cute accessories from Cute can kill, they are fabulous and the quality is the best! I'll make a review in the next days!
My boyfriend's mother gave me these two pigment's from Kiko , now I'm ok with light colors in my beauty case ahah (02 Rose pearl and 18 White Gold)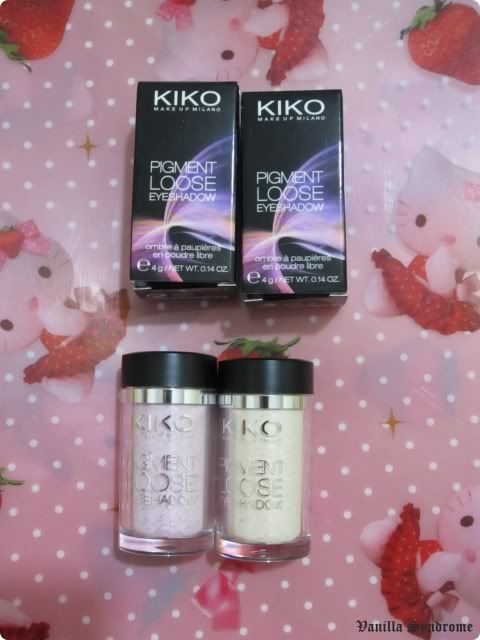 My friend William gave me these cute presents from the brand Essence, a fucsia lip gloss and a cute little palette with natural colors! I fall in love with this little lip gloss, I hope to buy it in other colors asap :D I'll make review when I'll have time!
My boyfriend gave me other two little presents (not for my birthday, but he always makes for me little presents!) and a big rose bouquet for my birthday!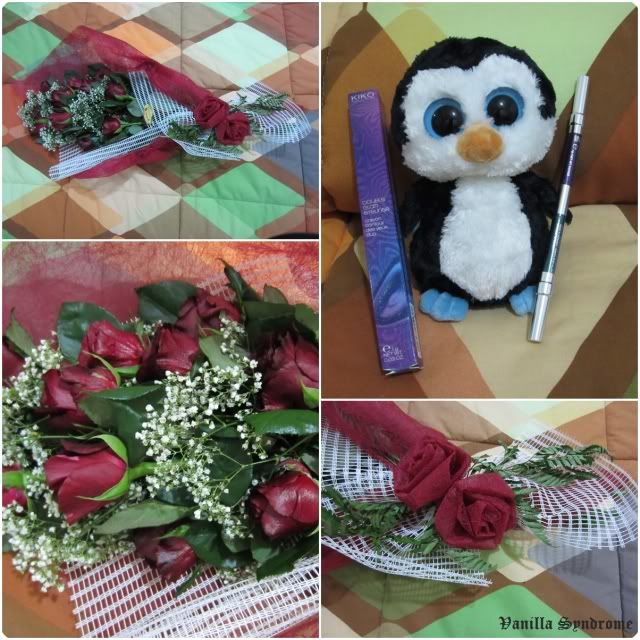 A cute penguin plush with alien eyes ahah and a gorgeous double eyeliner from the Christmas edition from Kiko, the colors are really gorgeous and perfect for autumn/winter! The color is 05, a gorgeous shade of purple and a dark green, together metalized! I'm in love with this new products, I think it's a good choice to avoid the classic black eyeliner!
Lastly, my dear friend Flavia bought for me this cute socks from Angelic Pretty at the Nimi stand, they are so cute and perfect with a lot of my black x pink coordinates! Thank you sweetie!
I promise I'll make a Christmas presents post asap!
Happy Christmas and Happy new year dear readers!!